LIVE ONLINE; INSTRUCTOR - led Workshop
By Certified Scrum Trainer from Scrum Alliance®
We are North America's Number#1 provider of Scrum Training, Consulting & Certification; proven by words from our past participants: Read Google Reviews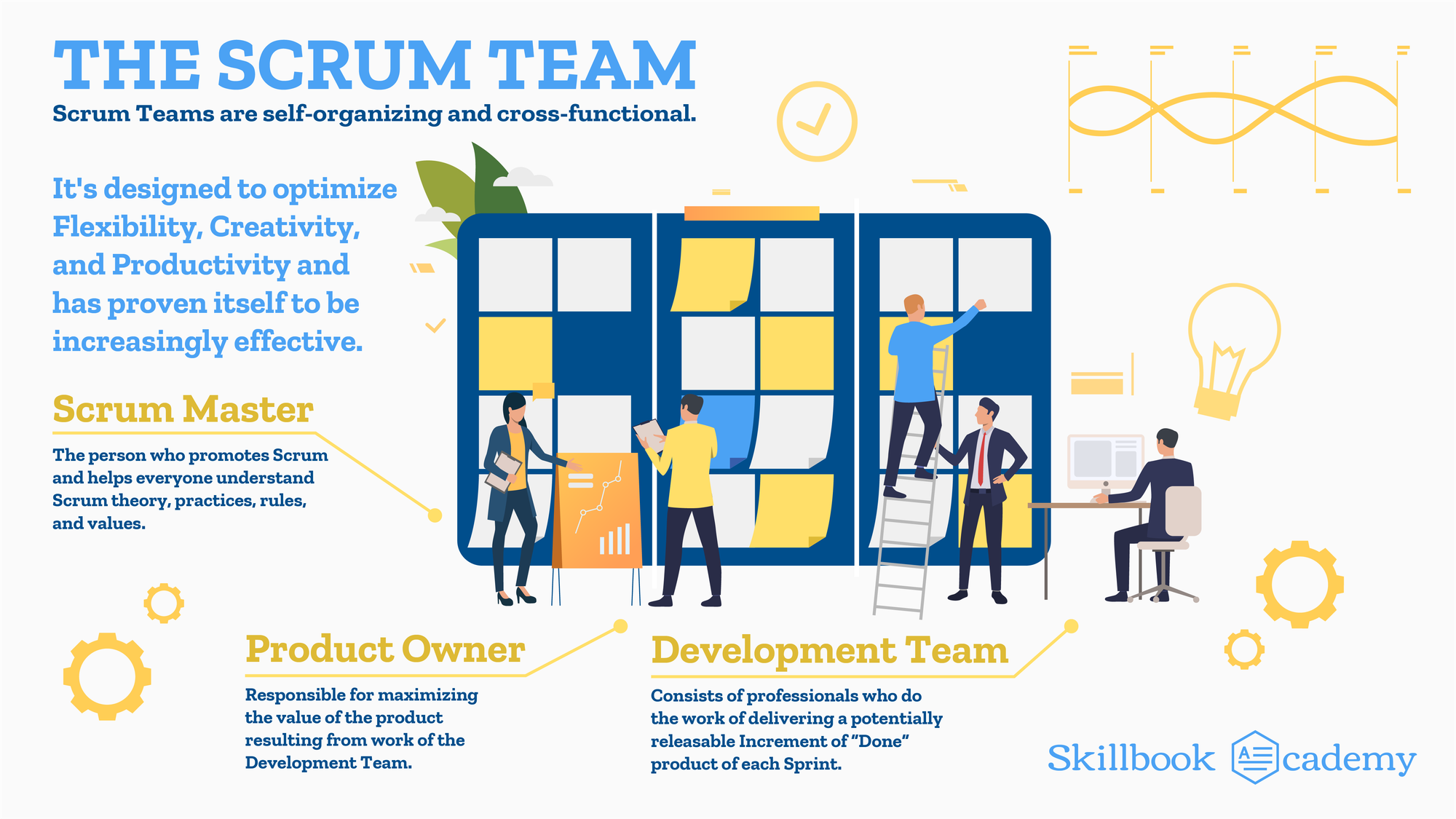 What Participants Get
In addition to the pride gained and earning potential of attaining CSP® level, you can also:
Attend exclusive CSP® events with other leaders in Scrum and Agile

Attract more recruiters and command a higher rate of pay

Establish a gateway and milestone toward becoming CST®, CEC, or CTC

Receive a free Premium subscription to the world's largest Agile assessment & continuous improvement platform, comparative Agility®

Get CSP®-SM certification after attending the workshop

Digital workbook and reference guide

2-year membership with Scrum Alliance

Access to a specially designed logo to highlight your certification

14-16 PDUs & SEUs where applicable

Tips and tricks from our experienced CSTs' years of using Scrum in a wide variety of environments
We have a 100% certification record till now.
Why Get (CSP®-SM) Certified?
Are you ready to take your knowledge and skillset in your role as Scrum Master to the next level? If so, it's time to elevate your career further by earning the Certified Scrum Professional®-ScrumMaster (CSP®-SM) certification.
(CSP®-SM)
certified individuals:
Earn 15% more on average (Source: Payscale.com)

Has higher resume visibility

Has more credibility in the industry

Is apart from the crowd

Stays marketable
UPCOMING SCHEDULE
To know about Upcoming Schedule OR Group training
Please call :
(470)-646-6463
Or Email:
sales@skillbook.com
Topics Covered
Lean Thinking plus Agile and Scrum Roots
Scrum Master Core Competencies including Facilitation, Coaching and Training
Scrum Mastery
Service to the Development Team and Product Owner including Starting New Scrum Teams, Craftsmanship and Coaching
Service to the Organization including Coaching Structure and Culture Change as well as Scaling Scrum


Post-Class Learning consists of practices learners will complete in their own context and are required to complete the CSP®-SM credential. These practices involve applying facilitation and reflective techniques that a Scrum Master would perform in executing the role effectively.
Our workshops are not a one-way knowledge transfer. Participants Play, Build, Debate and Collaborate throughout the learning process.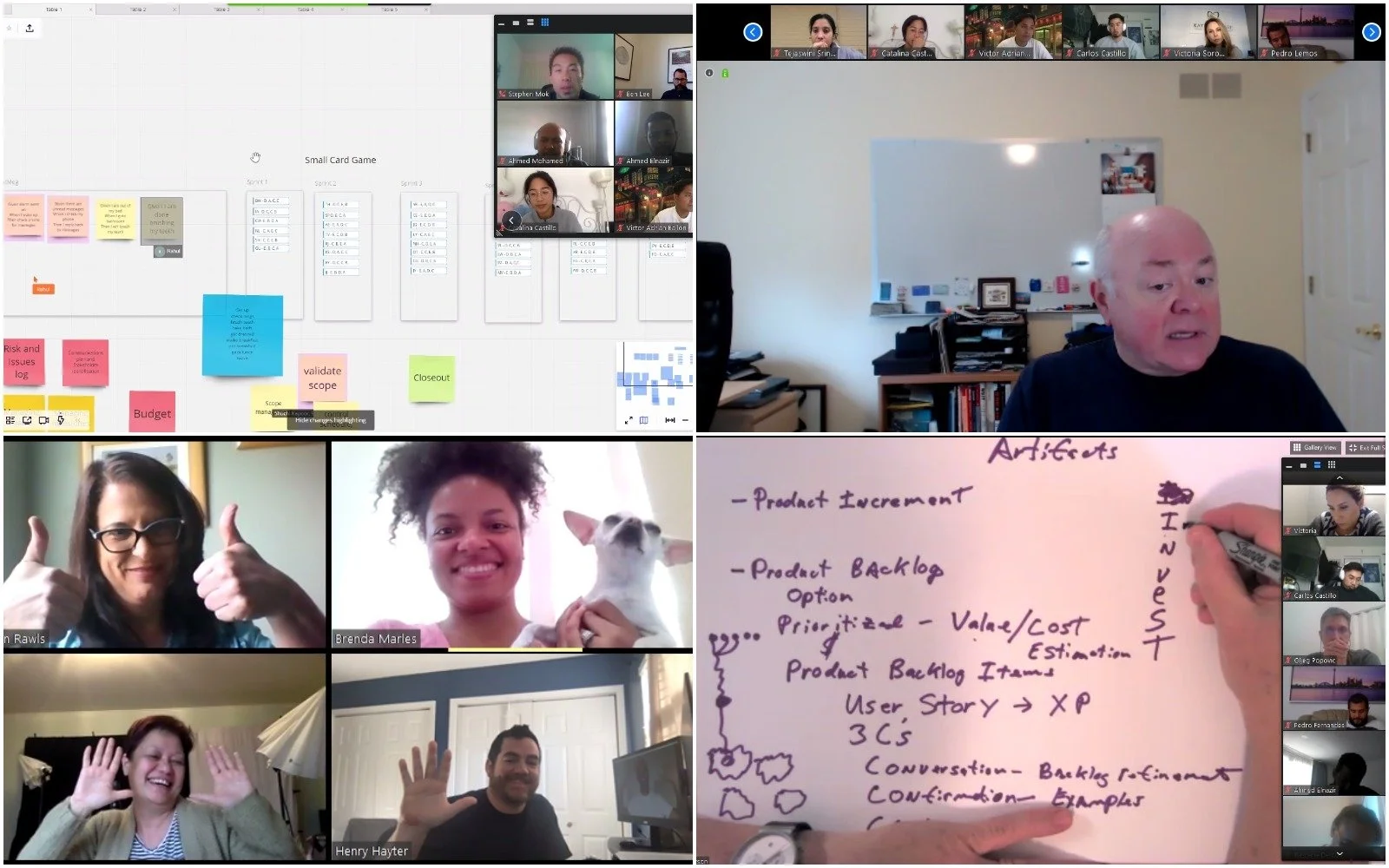 What Past Participants are Saying
'Hands on training style, agile consulting experience and up to date trends knowledge made learning experience both resourceful and fun' - Sam, Project Manager
'I strongly recommend Skillbook Academy's Scrum course; very interactive and full of real life examples' - Ana Elia, Change Manager
'It was an interesting and interactive training session with Skillbook Academy. I could recommend this for anyone if you are looking in the path of scrum as part of your career growth' Seun Adeoye, Cyber Security Technical support
'The course was well taught and organized. The instructor has a superior command of Scrum and is very engaging. I recommend this course to anyone serious about getting their Scrum Certification' - Michael Sagoe, Professional Business Consultant
Read more Testimonials: GOOGLE REVIEWS
Prerequisites
Anyone is welcome to start this journey, however to receive your Certified Scrum Professional-ScrumMaster certification you will need:
A current Advanced Certified ScrumMaster® (A-CSM) certification from the Scrum Alliance.
To attend at least four instructor-led Coaching Circles (you can always attend more!).
To complete all the on-line modules, quizzes and assignments.
To accept the CSP-SM License Agreement and complete your Scrum Alliance membership profile.
Need to validate at least 24 months of work experience specific to the role of Scrum Master (from within the past five years).
Is CSP®-SM certification right for you?
If you are a Current or Aspiring:
ScrumMaster
Business Analyst
Product Manager/Owner
Project manager or Middle Manager
Developer or Test engineer

Anyone working with or in an agile team

Technical Lead, Architect
Any other Development related roles

Any role that requires you to solve complex problems
Then this workshop is built just for you.
---
TRAINER PROFILE
Sekhar Burra:
Sekhar is one of the most respected mentor coaches in the Agile community. He is constantly globetrotting around the world training individuals and corporations in scrum: from Asia to Europe and North America.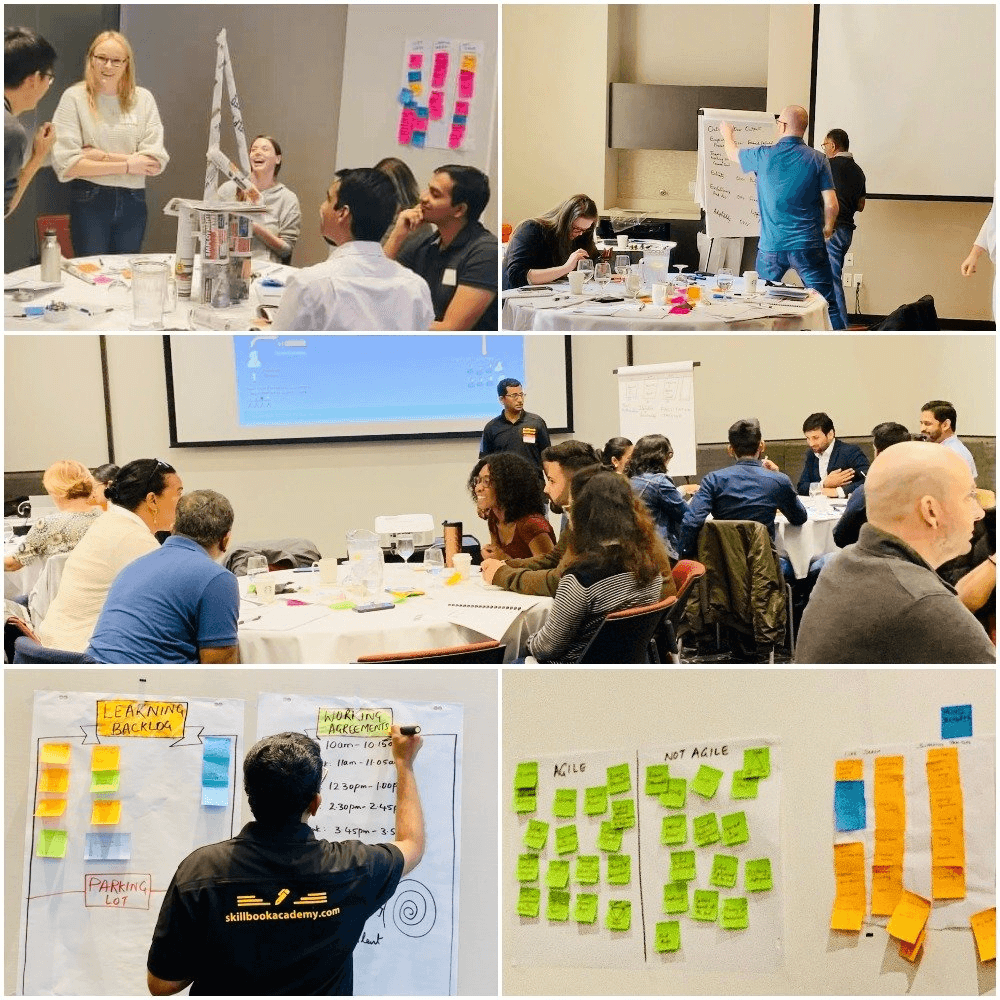 Sekhar is a technocrat, management consultant and an Enterprise Agile Transformation Coach. He has over 20+ years of experience using methodologies from Agile to Waterfall.
He is also a reviewer and contributor of the book titled- "The Human Side of Agile", and the "The Agile Mind-Set" authored by Gil Borza.
He is an editorial Board Member of http://www.transition2agile.com/
Certifications: CST, CEC, CSM, CSPO, CSP-SM, CSP-PO, Certified LESS Practitioner, Certified Change Management Practitioner, SAFe SPC4, PMP and PMI-ACP
Industry Experience: Product development, Technical service, Finance, Retail & New venture (startup) among others
Agile Superpower: Helping organizations migrate over from dated frameworks such as waterfall to agile scrum
Clients include: ADP, IBM, Citibank, Ericsson, Dell & many more.
Chet Hendrickson:
Chet is an AGILE GURU to say the least - He is the FIRST signatory to the Agile Manifesto.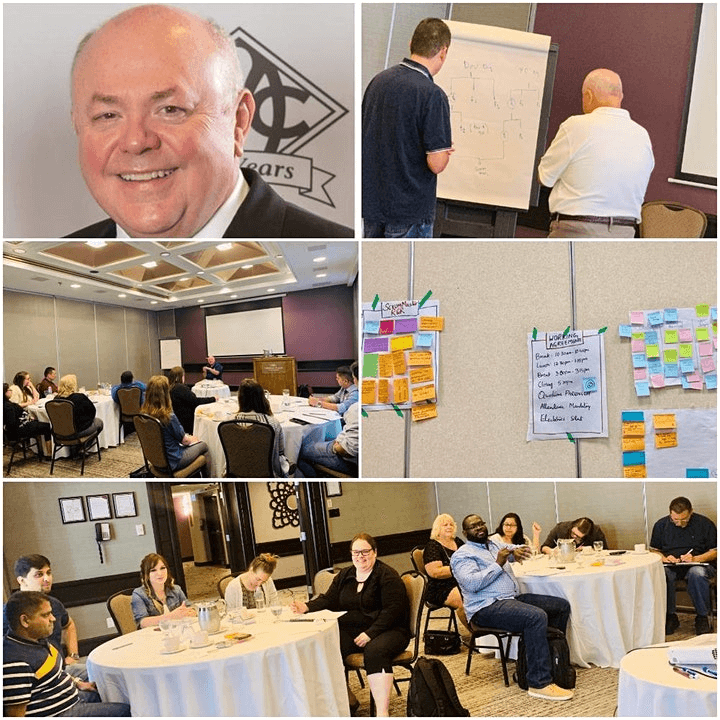 Chet has been a Certified Scrum Trainer (CST) since 2009.
Chet has been involved with Agile Software Development since 1996, when as a member of Chrysler's C3 project he helped develop Extreme Programming.
In 2000, Ron Jeffries, Ann Anderson, and Chet wrote Extreme Programming Installed. It detailed XP's core practices, how to do them, and how they work together to help teams be successful.
Since 2002, Chet has been an independent consultant, coach, and trainer.
In 2009, he was asked by the Scrum Alliance to help develop the Certified Scrum Developer (CSD) program. Chet and Ron Jeffries taught the first CSD course and continue to offer them in the United States and Europe.
Certifications: CST, CSM, CSPO, CSP-SM, CSP-PO, CSD . Certified Scrum Trainer
Specialties: Agile, Extreme Programming, SCRUM, TDD, Refactoring