COVID-19 Update: Due to the current health scenario around the world, Scrum Alliance has taken the decision to conduct CSPO workshops virtually. Workshops will still be conducted LIVE and run by Certified Scrum Trainers (CST).
Participants will join remotely from their home or office and will have similar opportunities to interact with the trainer as well as your table mates.
Our LIVE workshops are as interactive and fun as an in-person one. We are using a variety of online tools such as Zoom, Miro, Padlet, Flipgrid and more to enhance the training experience.
Learn to be an effective Product Owner. Open doors towards a market that demands Agile and Scrum professionals.
Our workshops are not a one-way knowledge transfer. Participants play, build, create, debate and collaborate throughout the learning process.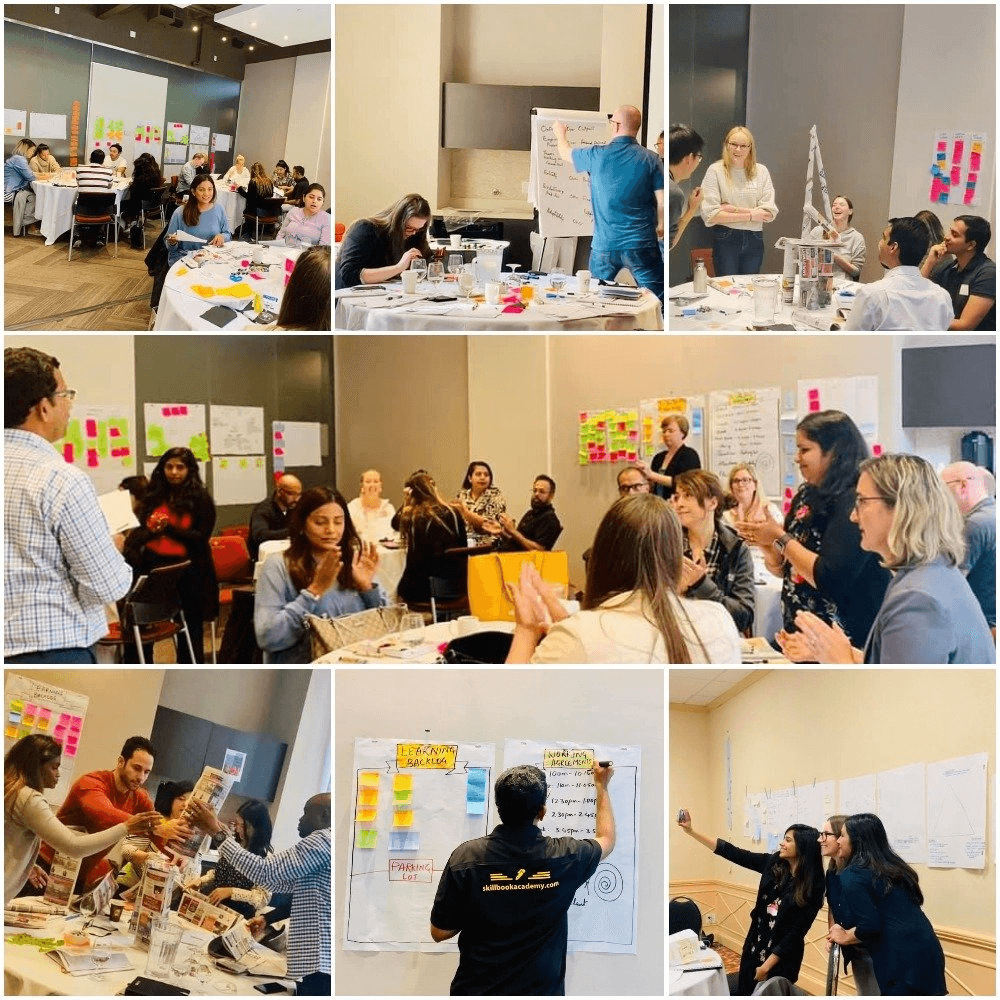 Find Upcoming Schedule in: