Our LIVE workshops are as interactive and fun as an in-person one. We are using a variety of online tools such as Zoom, Miro, Padlet, Flipgrid and more to enhance the training experience.
Accelerate your scrum journey. Open doors towards a market that demands Agile and Scrum professionals.
Our workshops are not a one-way knowledge transfer. Participants play, build, create, debate and collaborate throughout the learning process.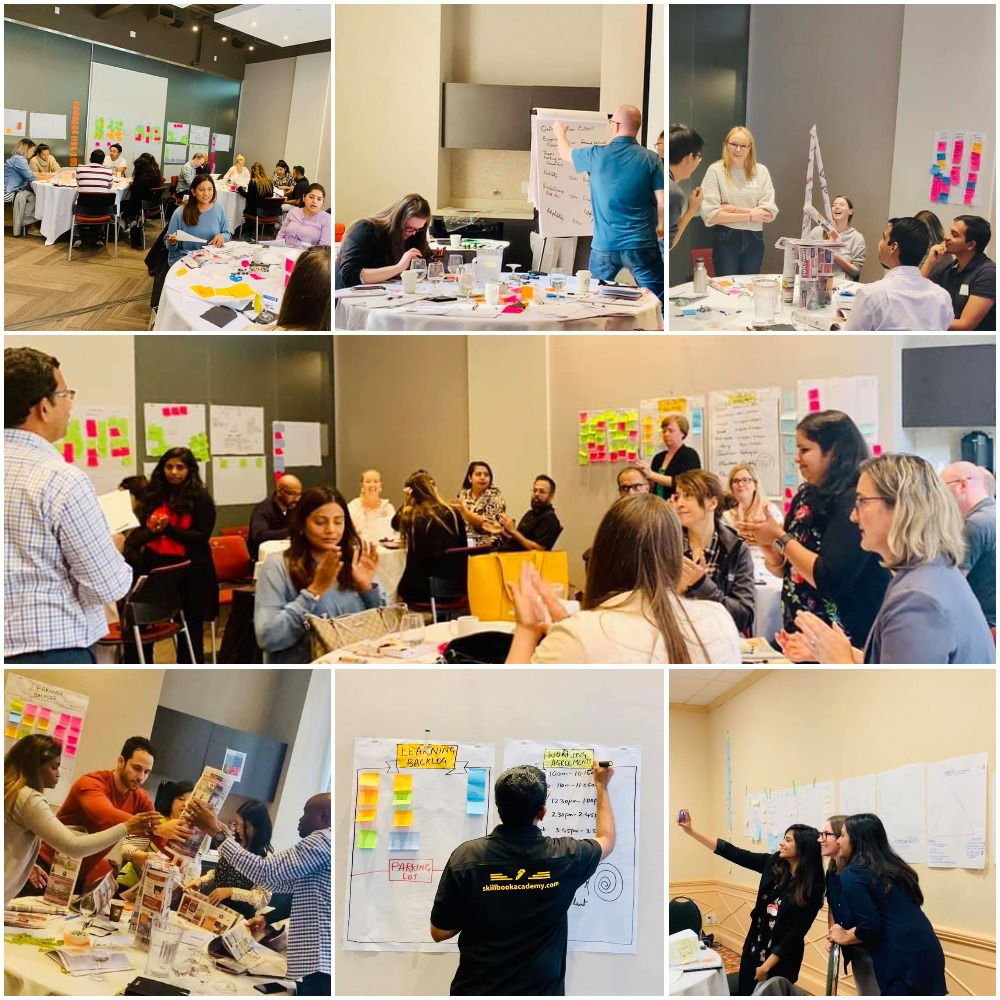 Find Upcoming Schedule in: