LIVE ONLINE; INSTRUCTOR - led Workshop
By Certified SAFe Program Consultant from Scaled Agile®
We are North America's Number#1 provider of SAFe Training, Consulting & Certification; proven by words from our past participants: Read Google Reviews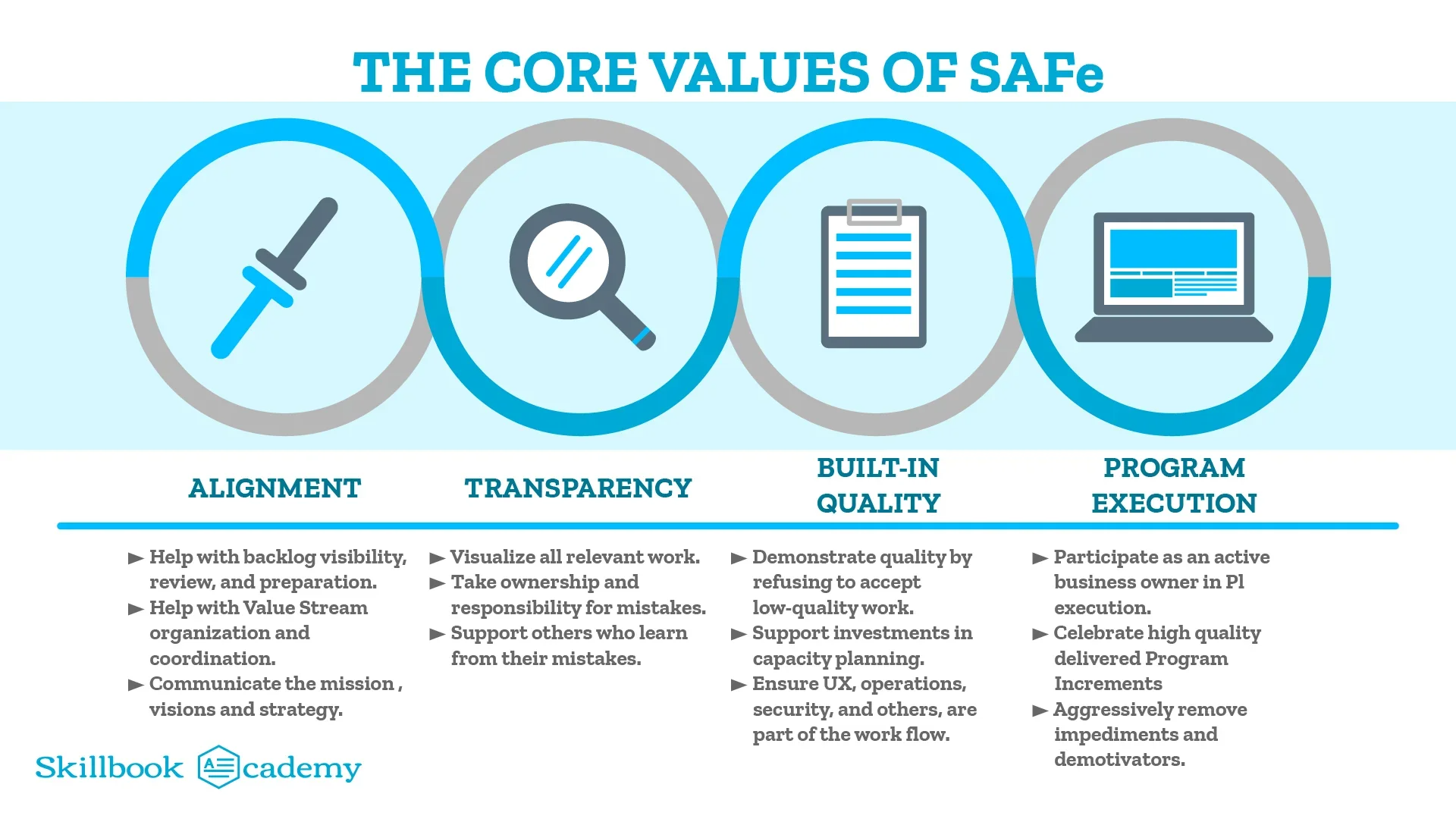 What Participants Get
Digital workbook and reference guide
Preparation and Eligibility to take the SAFe® 5.1 LPM exam
Exam fee is included
1- year membership to the SAFe Community Platform, which includes access to the LPM Community of Practice
Course certificate of completion
Access to a specially designed logo to highlight your certification
24 PDUs & SEUs
Payments towards this workshop may be eligible for tax purposes
Tips and tricks from our experienced SPC's years of implementing SAFe in the real world.
Who Will Benefit?
This course is designed for leaders and influencers who are responsible for the Lean Portfolio Management function. Examples include:
Executives and leaders (CIOs, CEOs, CFOs, CTOs, and VPs)
Enterprise architects
Product managers and solution managers
Business unit managers
Program office personnel
SPCs and enterprise Agile coaches
Human resources
RTEs
Epic Owners
---
UPCOMING SCHEDULE
Click HERE to view most updated Schedule
Aligning strategy with execution
With SAFe®5.1 Lean Portfolio Management Practitioner Certification
Summary:
Create a culture of innovation, flexibility, and speed where all people in the portfolio can effectively execute as one, unified team.
In this course, you will gain the practical tools and techniques necessary to implement the Lean Portfolio Management functions of Strategy and Investment Funding, Agile Portfolio Operations, and Lean Governance.
You will have the opportunity to capture the current and future state of the portfolio with the Portfolio Canvas tool and identify important business initiatives for achieving the future state. You'll be able to establish portfolio flow with the Portfolio Kanban and prioritize initiatives for maximum economic benefit. The course also provides insights on how to establish Value Stream Budgets and Lean Budget Guardrails and measure the Lean portfolio performance.
Our workshops are not a one-way knowledge transfer. Participants play, build, create, debate and collaborate throughout the learning process.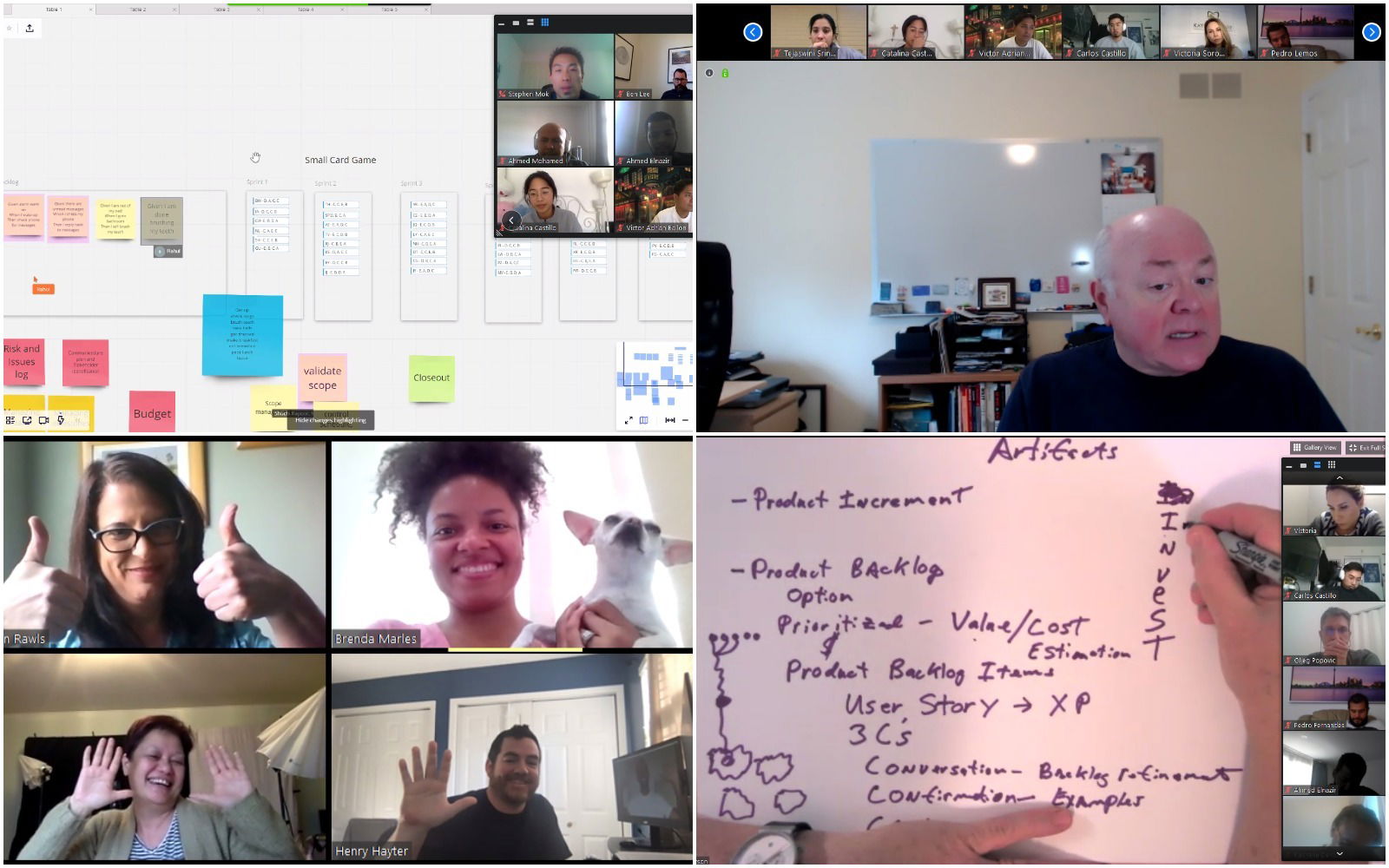 Topics Covered
Introducing Lean Portfolio Management (LPM)
Establishing Strategy and Investment Funding
Applying Agile Portfolio Operations
Applying Lean Governance
Implementing the LPM function
What you'll learn
Describe the importance of LPM
Connect the portfolio to enterprise strategy
Implement Lean budgeting and guardrails
Establish portfolio flow with the Portfolio Kanban
Support operational excellence with APMO and CoPs
Coordinate Value Streams
Measure the LPM performance
Build a plan for LPM implementation
Exam Details
Exam name – SAFe® 5.1 Lean Portfolio Manager Exam
Exam format – Multiple choice; Multiple select
Exam delivery – Web-based (single-browser), closed book, no outside assistance, timed
Exam access – Candidates can access the exam within the SAFe Community Platform upon completion of the Lean Portfolio Management course
Exam duration – Once the exam begins, candidates have 90 minutes to complete the exam
Number of questions – 45
Passing score – 32 out of 45(71%)
Prerequisites
All are welcome to attend the course without prior knowledge. However, the following recommendations will make the training more productive:
Familiarity with Agile concepts and principles
Attended a Leading SAFe® or SAFe® POPM course
Experience working in a SAFe environment
Professional Development Units (PDUs) and Scrum Education Units (SEUs)
Attendees may be eligible to apply for 24 PDUs toward their continuing education requirements with the Project Management Institute (PMI) for PMP, PgMP, and PMI-ACP certifications
Attendees may be eligible to apply for SEUs under category C, toward earning or renewing their CSP through Scrum Alliance
---
TRAINER PROFILE
HARRY NARANG:
"Based out of Toronto, Canada, Harry is widely regarded as one of the world's most experienced SAFe Practitioners and Trainers.
Harry has been involved in SAFe implementations since 2013, and has personally led 19 SAFe transformations in enterprises and governments of varying size and scale across North America. In this process, he has not only trained 30,000+ corporate professionals and coached 300+ teams to higher levels of agility, but also worked hands-on in multiple different technical and leadership roles.
Harry is also an Accomplished Author and multi-award winning Corporate Trainer.
In 2016, he was judged as one of the top 9 speakers and trainers in the US and Canada by Toastmasters International – world's leading authority in public speaking and communication.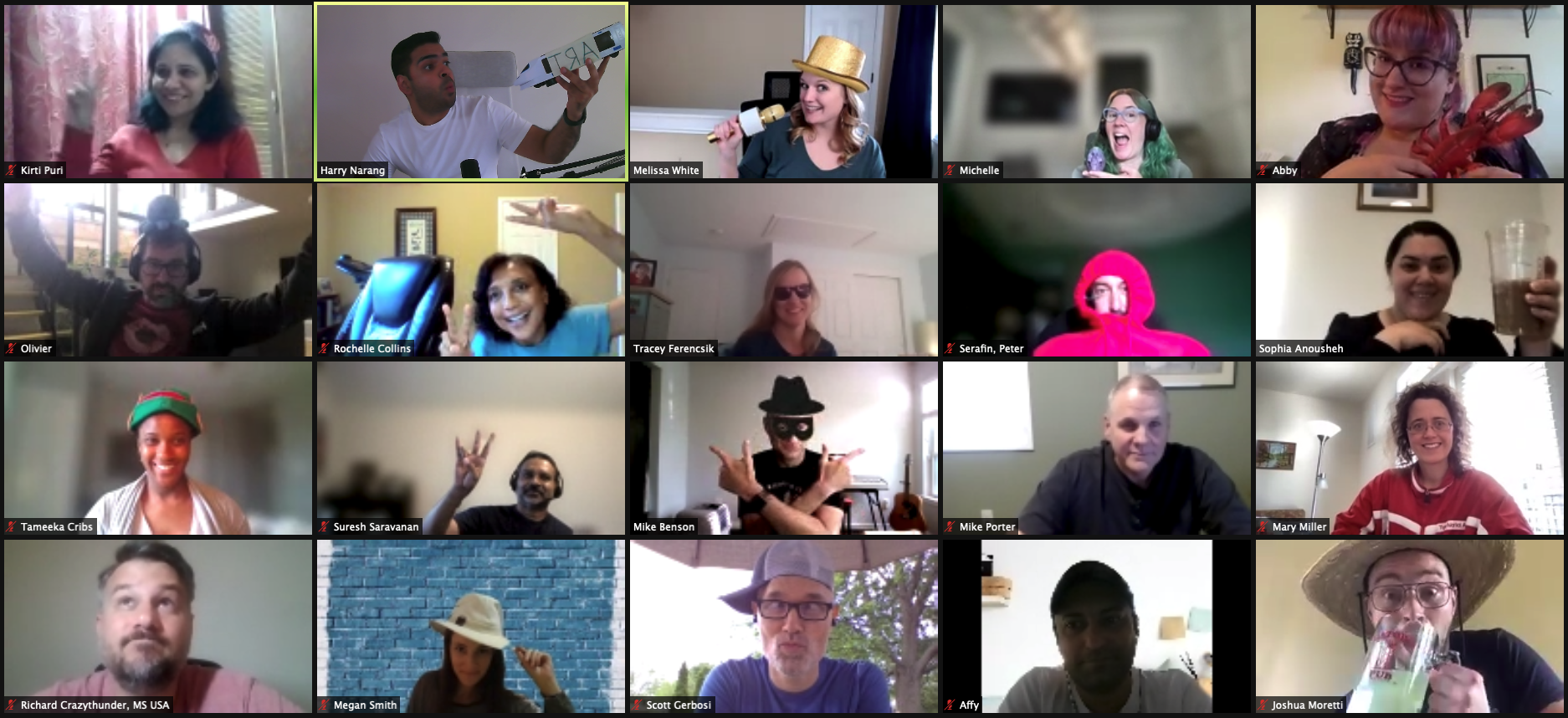 In 2020, Harry was honored to be among the handful of SAFe Trainers that also have the eligibility to train SAFe trainers.
Harry is also a sought after professional speaker and regularly keynotes conferences on the topics of Lean Agile, Product Leadership and System Transformation"
Testimonials:
'Harry Narang is an absolutely great instructor. I wasn't sure how I would feel about taking the course online but Harry made sure that everyone had the same learning experience as we would have had in a physical classroom setting' - Jackie Duerr, Senior Program Manager
'Amazing training with lots of interactive and interesting demos and exercises. Passed my exam on first attempt. Thank you Harry and Skillbook' - Zhongqiu Lin, Project Manager
'Harry is excellent at communicating concepts with practical examples. Harry is an able coach, mentor, and leader who can make a difference. Thanks for what you do to change lives' - Rajendra Koli, Data Analytics Leader
Check out Harry's Recommendations on LINKEDIN
Specialties: SAFe, Agile, Extreme Programming, Project Management, Scrum, TDD, Refactoring
Industry Experience: Product development, Technical service, Leadership in Agile, Large corporate, New venture (startup) among others
Agile Superpower: Helping organizations migrate over from dated frameworks such as Waterfall to Agile
Clients: Cisco, Rogers, Avaya, Phoenix and many more
MELISSA WHITE :
SAFe Certified Trainer, Lean Agile Coach and Consultant with front line experience of leading multiple lean agile transformations. Melissa has over 10 years of experience in IT leadership, coaching, and agile roles across several industries including Technology, Healthcare and Education. Melissa has led multiple successful agile transformations, and has trained and coached 1500+ individuals.
Melissa's classes incorporate real life examples and practical ideas that she has accumulated throughout her career. Her teaching style is driven by her values of compassion, positivity, and empathy.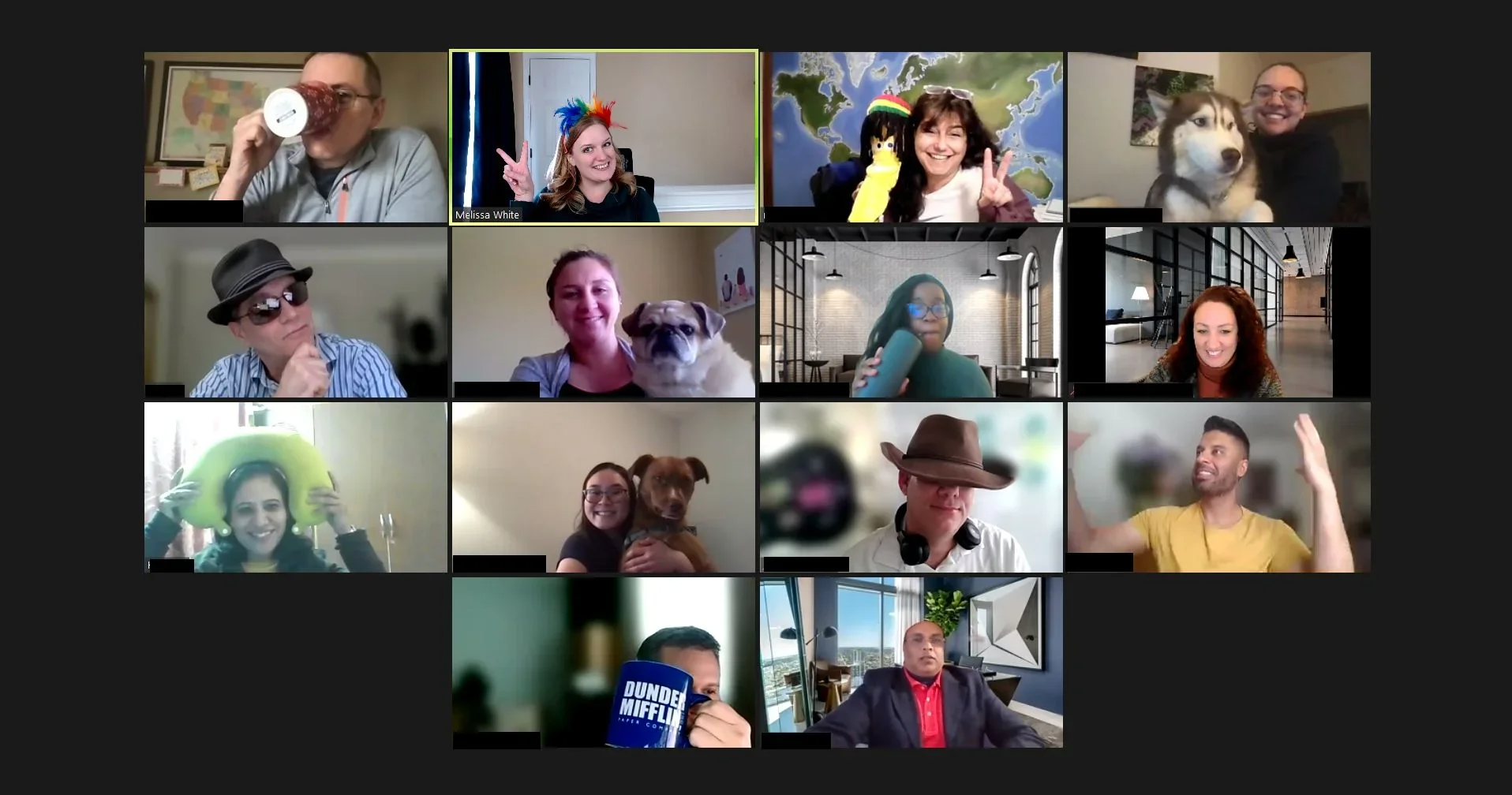 Testimonials:
'I had the pleasure of being in a Leading SAFe class that Melissa facilitated. Right from the start I knew the class was going to be even better with her leading us! Melissa has a passion for the topic and is able to make the materials fun and interesting. If you are thinking about SAFe certifications and see Melissa listed as the facilitator - do not hesitate to sign up for her class!' - Rhonda Wilson, Director of Agile Transformation at Wipfli LLP
'You rarely come across talented standout instructors like Melissa. "Ridiculously efficient" is the phrase that comes to mind when I think about her teaching techniques! I would highly recommend Melissa!' - Syed Fazal, Project Manager, The Haute House Design Studio
Check out Melissa's Professional Journey on LINKEDIN
Specialties: SAFe, Agile, Scrum, Project Management
Industry Experience: Product development, Technical service, Leadership in Agile, Large corporate, New venture (startup) among others
Agile Superpower: A deep understanding on how Agile is implemented in the 'real' world
Clients: HP, PhoenixTeam, Dell and many more
MEENAL TAYAL:
Based out of the beautiful City of Vancouver, Canada, Meenal is an Agile Coach with over 10 years of real-world experience in Software Development, Risk Management and Product Development.
As an Agile Delivery Lead, she supports a global team spread across the USA, Canada and India. With focus on building complex Analytics solutions, she engages with stakeholders across different levels to maintain alignment, build trust and enable business agility.
She is passionate about using her expertise in Technology, Finance and Agile to solve business's most pressing problems to deliver tangible results.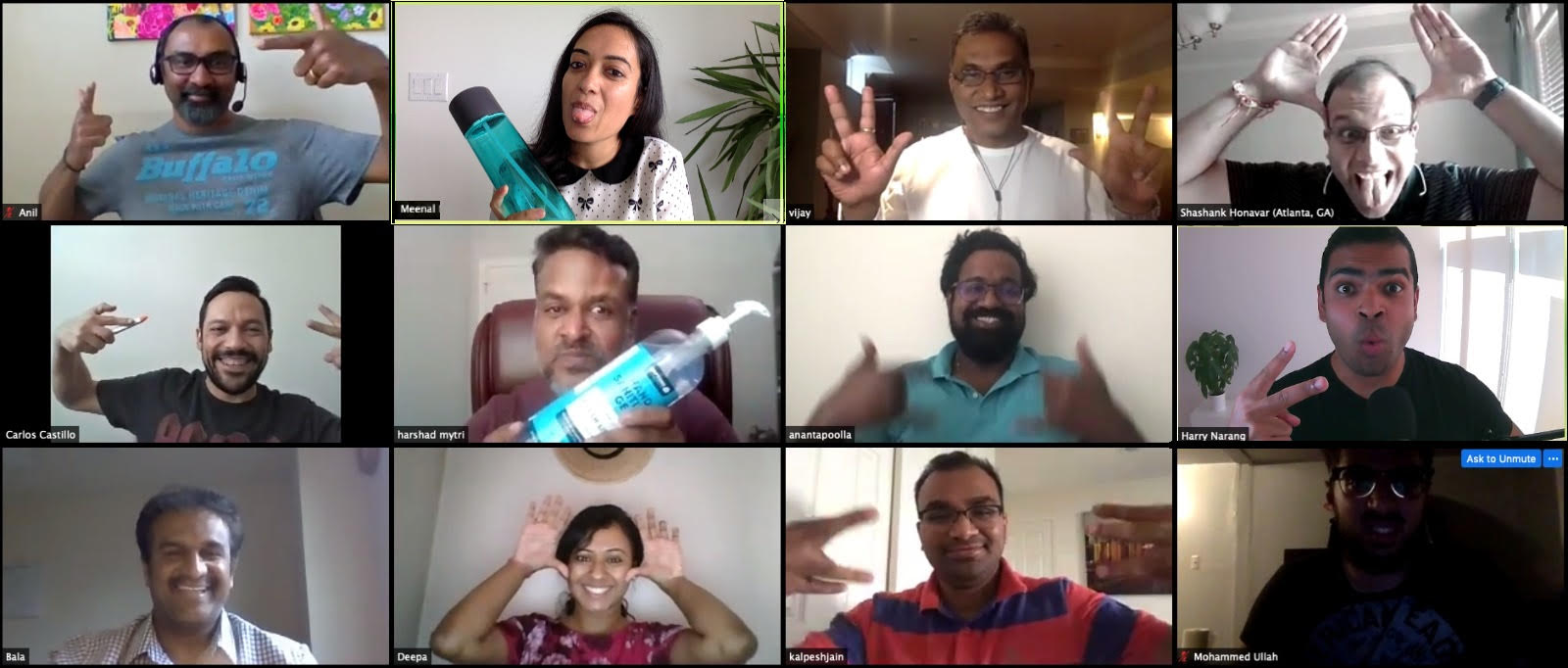 Testimonials:
'I loved the class I took with Skillbook Academy. I found my trainer Meenal to be very knowledgeable and professional. She gives great information and prepares you well for your certification test' - Sandra, Program Manager
'Top notch trainer; interactive and fun. Passed my exam on first attempt. Thank you' - Marko, Project Manager
Check out Meenal's Professional Journey on LINKEDIN
Industry Experience: Finance, Banking, Product development, Programming, Leadership in Agile, Large corporate, New venture (startup) among others
Agile Superpower: Ability to separate practical concepts that work in the real world; beyond what the theory preaches
Clients: Bell, Lucent, Avaya, Cisco and many more