INSTRUCTOR - led LIVE ONLINE Workshop
By Certified SAFe Program Consultant from Scaled Agile®
GUARANTEED TO RUN; Register with Confidence. Read what people are saying about us: GOOGLE REVIEWS
Our workshops are not a one-way knowledge transfer. Participants play, build, create, debate and collaborate throughout the learning process.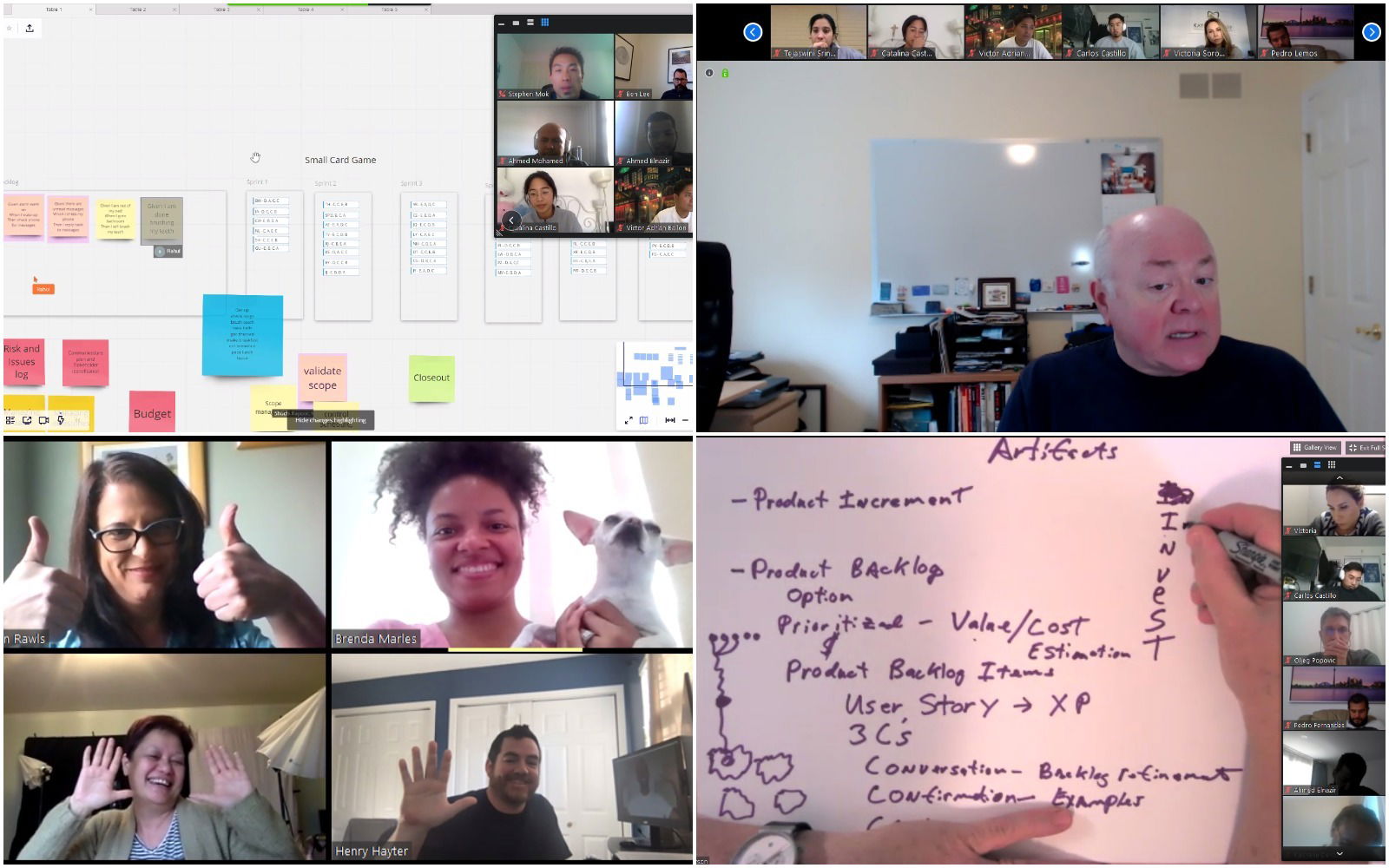 ---
UPCOMING SCHEDULE
DATE
TIME
TRAINER

PRICE


REGISTER



June 06-07




Weekend




9:00AM - 5:00PM


EDT



Harry Narang


$895

$1,195




Sales Ending Soon!






June 22-23




Week Day




9:00AM - 5:00PM


EDT

Harry Narang


$895

$1,195






July 04-05




Weekend


9:00AM - 5:00PM


EDT



Harry Narang


$895

$1,195






July 20-21




Week Day




9:00AM - 5:00PM


EDT



Harry Narang


$895

$1,195






Aug 08-09




Weekend




9:00AM - 5:00PM


EDT



Harry Narang


$895

$1,195






Aug 24-25




Week Day




9:00AM - 5:00PM


EDT



Harry Narang


$895

$1,195



SAFe 5.0 Product Owner/Manager (POPM) certification from Scaled Agile.
2-day In-class workshop led by certified trainer from Scaled Agile.
Course Description
Delivering value through effective Program Increment execution
With SAFe®5 Product Owner/Product Manager Certification
Summary
Develop the skillsets needed to guide the delivery of value in a Lean Enterprise by becoming a SAFe® 5.0 Product Owner/Product Manager (POPM).
During this two-day course, attendees gain an in-depth understanding of how to effectively perform their role in the Agile Release Train (ART) as it delivers value through Program Increments. Attendees explore how to apply Lean thinking to decompose Epics into Features and Stories, refine Features and Stories, manage Program and Team backlogs, and plan and execute Iterations and Program Increments. Attendees also discover how the Continuous Delivery Pipeline and DevOps culture contribute to the relentless improvement of the ART.
Who Will Benefit?
The following individuals will benefit from this course:
Product Owners, Product Managers, Product Line Managers, Business Owners, and Business Analysts

Solution Managers, Portfolio Managers, Program Managers, and members of the LACE

Enterprise, Solution, and System Architects
Topics Covered
Becoming a Product Owner/Product Manager in the SAFe enterprise

Preparing forPI Planning

Leading PI Planning

Executing Iterations

Executing the Program Increment

Becoming a Certified SAFe® Product Owner/Product Manager
What you'll learn
To perform the role of a SAFe® Product Owner/Product Manager, attendees should be able to:
Articulate the Product Owner and Product Manager roles

Connect SAFe Lean-Agile principles and values to the PO/PM roles

Decompose Epics into Features and decompose Features into Stories

Manage Program and Team backlogs

Collaborate with Agile teams in estimating and forecasting work

Represent Customer needs in Program Increment Planning

Execute the Program Increment and deliver continuous value
Prerequisites
All are welcome to attend the course, regardless of experience.
What You Get
Class registration includes:
Attendee workbook

Preparation and eligibility to take the exam

One-year membership to the SAFe Community Platform

Certification of completion

SAFe 5 Product Owner/Product Manager certification upon passing of exam
Attendees must attend both days of the course in order to qualify for the exam.
Annual Renewal
Certifications expire one year from the date of certification is earned.
Professional Development Units (PDUs) and Scrum Education Units (SEUs)
You may be eligible to apply for 15 PDUs toward your continuing education requirements with the Project Management Institute (PMI) for PMP, PgMP, and PMI-ACP certifications

You may be eligible to apply for SEUs under Category C, toward earning or renewing your CSP through the Scrum Alliance
Why Get certified?
SAFe POPM® certified individuals:
Earn 15% more on average (Source: Payscale.com)
Has higher resume visibility
Has more credibility in the industry
Is apart from the crowd
Stays marketable
Is POPM® certification right for you?
If you are a Current or Aspiring:
Product Owner or Product Manager
Project manager or Middle Manager
Scrum Master
Business Analyst
Developer or Test engineer
Technical Lead, Architect
Any other Development related roles
Then this workshop is built just for you.
---
TRAINER PROFILE
Harry Narang:
Based out of Toronto, Canada, Harry has lead 19 Lean-Agile transformations in enterprises of varying size and scale across North America. He is an Accomplished Author, Award Winning Corporate Trainer and Agile Consultant.
In 2016, he was judged as one of the top 9 speakers and trainers in US and Canada by Toastmasters International – world's leading authority in public speaking and communication.
This year, Harry is rated among the top 2% trainers as per feedback received by Scaled Agile, provider of SAFe.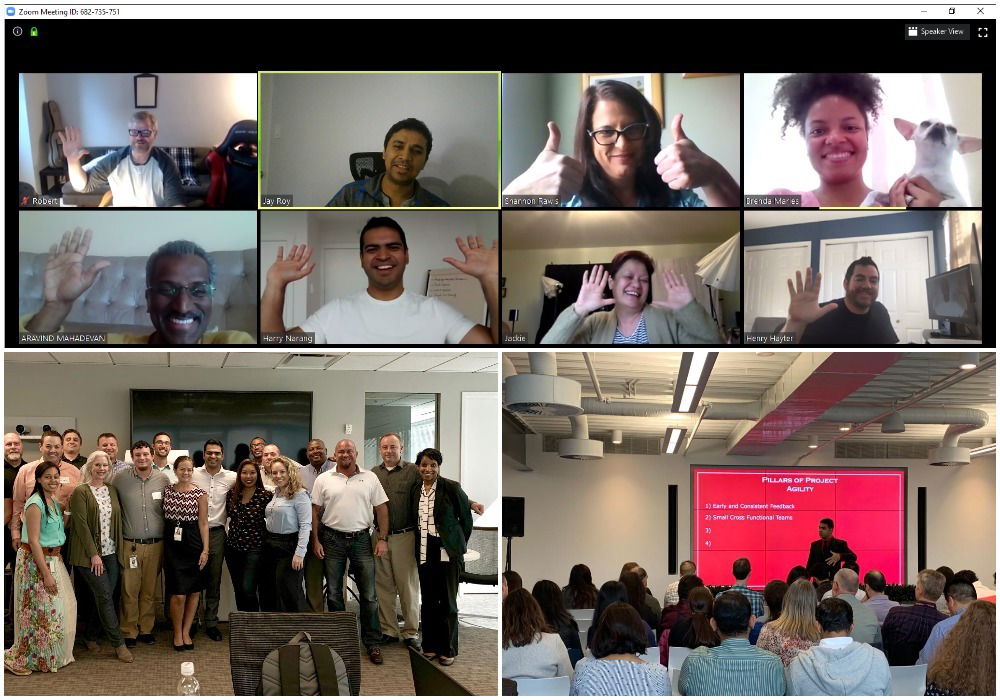 Recognized as one of the most sought after thought leaders in North America, Harry has delivered over 750 workshops and keynotes on topics of Lean Agile, Product Leadership and and System Transformation for leading corporations, associations, and conferences.
Check out his LINKEDIN Here
Testimonials:
'Harry Narang is an absolutely great instructor. I wasn't sure how I would feel about taking the course online but Harry made sure that everyone had the same learning experience as we would have had in a physical classroom setting' - Jackie Duerr, Senior Program Manager
'Amazing training with lots of interactive and interesting demos and exercises. Passes my exam on first attempt. Thank you Harry and Skillbook' - Zhongqiu Lin, Project Manager
'Harry is excellent at communicating concepts with practical examples. Harry is an able coach, mentor, and leader who can make a difference. Thanks for what you do to change lives' - Rajendra Koli, Data Analytics Leader
Specialties: SAFe, Agile, Extreme Programming, SCRUM, TDD, Refactoring
Industry Experience: Product development, Technical service, Leadership in Agile, Large corporate, New venture (startup) among others
Agile Superpower: Helping organizations migrate over from dated frameworks such as waterfall to agile scrum
Clients: Bell, Lucent, Avaya, Cisco and many more